"There are enough angel and series A/B investors in Spain" Javier Burón, SocialBro
Javier Burón is the co-founder and CEO of SocialBro, a Twitter analytics tool headquartered in Córdoba, Spain and with offices also in London. SocialBro was recently included in Twitter's Certified Program and is considered one of the top social media tools for marketers and professionals.
For those who don't know you, who is Javier Burón and what's SocialBro?
I'm the co-founder and CEO of SocialBro. I'm an internet enthusiast and an entrepreneur by nature, who has been working in social media for the last five years and made a wide variety of social apps. I have a Masters in Information Systems and Computer Engineering, and was previously a lecturer at Córdoba University.
We firmly believe that Twitter is going to become the glue of communication, as email has been for the last few yearsJavier Burón
SocialBro is a Twitter analytics, marketing and management platform with over 250,000 users from over 70 countries, including companies such as VISA, Lucozade and the Spanish National Football Team. By providing actionable statistics and accurate reporting of social media, SocialBro allows businesses to analyze and act on Twitter data to grow, engage and monetize their audience.
Most analytic tools have become multi-platform over the years, reaching various social networks. Why focus exclusively on Twitter?
We firmly believe that Twitter is going to become the glue of communication, as email has been for the last few years. We're not saying email or Facebook are going to disappear, but the role of Twitter will be much bigger in the future.
How does a third-party application deal with sudden or unexpected changes made by Twitter on their API?
It's exciting! For every change made by Twitter we have another chance to build, and show, new aspects of our product. Twitter is good at communicating changes in advance, but it's a constantly evolving platform. However I have picked a team of developers who thrive in this sort of environment. The possibilities for innovation are both frequent and limitless, how could any developer not look forward to that sort of opportunity?
You've recently joined Twitter's Certified Program. Take us through the process: how did it happen? what does it mean for SocialBro?
It happened after several meetings over a few years, even before SocialBro was a company. For us, The Certified Program recognises both the work we have put in and that our technology is aligned with their ethos and vision for the future. They've always had a positive attitude to us throughout the years of working together and this step cements that relationship.
The last round of companies added to the Twitter's Certified Program was the first international class. I think this global expansion really shows Twitter's ambition in working with groundbreaking products from all over the world.
What are the main upcoming challenges for third-party apps like SocialBro and others?
The challenge is always pushing the app to the next level. Third party apps also need to prove that they're unique, usable, and clearly worth investing in. Social media is rapidly maturing, and some businesses are still getting to grips with the many ways they can leverage it for their marketing. We have to think not just about how we can help companies use social media today, but how can we help them break through business boundaries and transform how they use it tomorrow.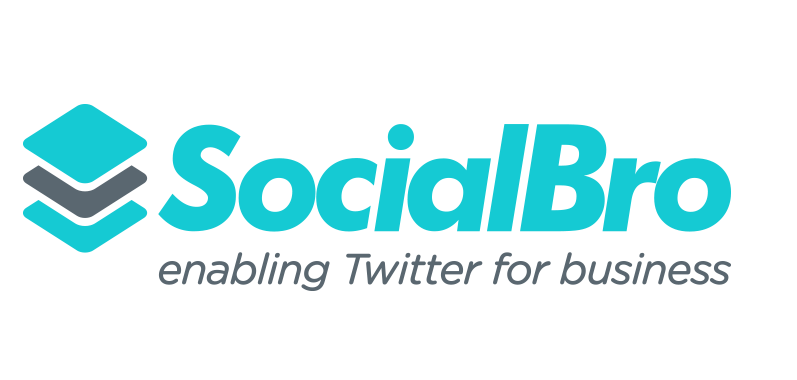 What are the next steps on your roadmap?
There are two key parts:
One of them is educational. We're looking at teaching people how to use not only SocialBro, but also Twitter for business. For this part of the roadmap we're focusing on our free new cloud-based version of SocialBro, which we believe will drive user adoption and increase businesses' understanding of Twitter's marketing potential.
The other part is around enterprise features. Our bigger customers rely heavily on SocialBro for their Twitter marketing, and they rightly demand ROI. We're determined to keep ahead of the competition by developing tools that will help our enterprise customers extract more value out of Twitter.
In the past some have criticized SocialBro's visual aspect. In your opinion, how important is the user interface of a tool?
In the beginning it was certainly an area we knew we could improve upon, but our primary aim was functionality so we prioritised what it did over what it looked like. In fact, after our most recent usability changes we noticed a 200% increase in customer usage so it shows it was an important area to them. However, now that we've developed a tool that's simple to use we're deeply committed to the visual side of it too. We have some inspirational designers who have big plans to make SocialBro as beautiful to experience as it is powerful to use.
You recently moved to London, first to join the Seedcamp program and then to establish SocialBro's main sales office in the city. How important was this in the company's development?
I think the move to London was important for many reasons:
London is a capital of social media and marketing
In London we're closer to Twitter (this was important for the certification) and in the midst of a revolution in terms of startups.
It's a city full of amazing people and to differentiate in the anglo-saxon market you need to hire exceptional employees.
And, although there is more competition, talent in sales/marketing makes you stand out in this busy market.
London is also a multicultural city and I'm a believer in multiculturalism. We have seven different nationalities working at SocialBro and I find it makes the company richer.
You raised money from Scottish Equity Partners and other international investors/business angels. Any tips for startups wanting to go abroad for financing reasons?
With any round of investment you have to deal with metrics and drivers. Own them and demonstrate growth! It also helps to understand how a venture firm works. Make sure you know the number of people at the firm, how many funds they have, how big they are, and who the LPs are. You also need to think about the context in which they work (such as geopolitical), and what stage of funding they are at. I think answering these questions is key to understanding their decisions, and ultimately, your success in securing funding.
 Own your metrics them and demonstrate growth! Knowing how a VC firm works is also important when raising moneyJavier Burón
That being said, I also think there are enough investors in Spain for future companies to not have to go abroad for Angel and Series A/B funding.
Would you like to share with the Startupxplore community a growth tactic that you use(d) at SocialBro?
Our first tactic was developing something that was easy for people to use and share. But in our case part of our growth was our Chrome Browser HTML5 database in the Chrome Web Store. The guys from CWS featured our app prominently, which helped us significantly.
It wasn't a tactic really, but taking advantage of these initiatives with big companies sometimes can give you that extra traction you're looking for.
What interview would you like to read in Startupxplore? Who would you like us to interview?
I'd like to hear the stories of Jobandtalent.com, Olapic, and Traity!
---
Comments