Start-ups which made it big
Starting your own business might seem like a dream situation – being your own boss, working from home, doing a job or championing a product which you're passionate about – but the reality can be very different. It takes a lot of hard work and long hours to build up business, because you won't have a ready-made base of customers from day one. It will also be months, or even years, before you start to see a monetary return on your investment. And that's if the business even lasts that long.
As you can imagine, some industries are easier to break into than others. Offering a service, like accounting or legal services, or bringing something unique to the food and restaurant industry, is statistically shown to be one of the best ways to succeed. By contrast, wholesale distribution or the manufacture of new beverages, is one of the slowest ways to make a profit. This is linked to the fact that nearly half of all start-ups fail because there was no market need for their product. However, it isn't all doom and gloom. More than 50% of start-ups are still trading in their fifth year, and as these incredible success stories show, if you've got the right business model, anything is possible.
Blue Apron Holdings ltd
Tapping into a growing market Blue Apron Holdings did is one of the key ways to ensure success when setting up a start-up.
Blue Apron was founded in 2012 and immediately tapped into a growing market – busy professionals and parents who want to make top quality meals with minimum effort. The company delivers pre-measured ingredients and recipes that you just need to follow and put together yourself, negating the need to trawl through cookbooks and supermarkets and spend time carefully weighing out. Boxes can be easily customised to family size and personal preferences, giving you the speed of takeaway food with all the goodness of home cooked.
The company has hundreds of thousands of loyal customers, and building repeat business into their design has meant that they send out millions of meals every month. They are the number one choice for meal kit deliveries in the US, beating HelloFresh which was already operating in Europe. Part of Blue Apron's success comes from their continuing innovation: partnering with well-known chefs, offering a wide variety of package options, and revamping their menu have all worked to keep people interested.
888 Holdings ltd

888 Casino has become one of the most respected and well-liked online casinos on the market.
Founded by a pair of brothers, Aaron and Avi Shaked and Shay and Ron Ben-Yitzhak, 888 Holdings is now one of the largest online casino companies in the world, with 14 different brands under their wing globally, including 888 Poker, Wink Bingo and 777 Casino. They started off with just one, Casino-on-net, in 1997, when the internet was still in its infancy, and became the first online casino in operation. They added a second online casino in 2002 and started to diversify. 888 Holdings has adopted a variety of approaches, including launching custom products and buying out competitors to add to its portfolio.
In 2009 they forged a partnership with Evolution Gaming to bring their innovative live casino games technology to their sites. Now players can play in multiple rooms with many tables, interacting as if they were in a land-based casino at 888's thrilling live casino platform with real dealers. It has completely revolutionised the online gaming industry and 888 were one of the first big names to take this excellent and innovative technology global.
In 2013, 888 Holdings became the first online casino to be licenced in the US when they received approval from the Nevada Gaming Commission, cementing their name as a global leader in online gambling technology.
MailChimp
Another great way to ensure that your start-up business is successful, is to fill a need or automate a process. MailChimp achieved both of these when it was born in the year 2000. Its founder, Ben Chestnut, wanted to find a way to avoid the tedious task of designing email newsletters, something which many of the clients of his design business were demanding. Realising that he could create a tool which would take care of the process for him and hand over control to the clients themselves, he set about building what has now cemented itself as the market-leading email marketing platform.
MailChimp's success comes from its built in simplicity. The tool is designed for companies to use, so the revenue comes from licencing, which is a very labour-light way of working and might explain how MailChimp reached revenue figures of $700 million in 2019. While the designers and programmers work hard to make sure that the product remains up to date, there is no constant manufacture or delivery involved, keeping overheads low.
Shutterstock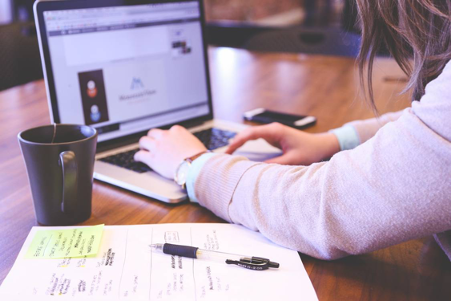 Shutterstock's incredible rise to success started out very small, with the founder's personal image collection.
A shining example of how the best businesses capitalise on the skills and interests of their founders, Shutterstock is now worth over $2 billion. That's not bad for a company that was started with absolutely nothing. In 2003, founder Jon Oringer merged his two passions, software design and amateur photography, to create the online image bank that is used by companies all over the world. Shutterstock today has over 200 million images, but it started with just 30,000 from Oringer's own personal collection.
The company started out as a subscription service, and demand quickly grew. Oringer began to hire additional contributors and the library of images was rapidly expanded. By 2008 the company was also offering single-use prices in addition to its subscriptions, and the following year it began buying up competitors. Shutterstock now also had movie and music clips as well as photographs all available for its 1.4 million customers.
Summary
These four companies and many more are proof that you don't need to shell out lots of money in order to make your new venture successful. Plenty of better-funded enterprises have failed where these have succeeded. Remember, what you really need is a great product, marketplace knowledge and the passion to make it work.
---
Comments